EVERYTHING IS 100% MADE IN BUFFALO
Thank you for Supporting GMARIE CO! Friendly reminder that every item is made by GMarie herself once the order is placed. The Current wait time is approximately 3+ Weeks. Please keep in mind that ONLY orders placed on or before 11/27 are guaranteed for Christmas!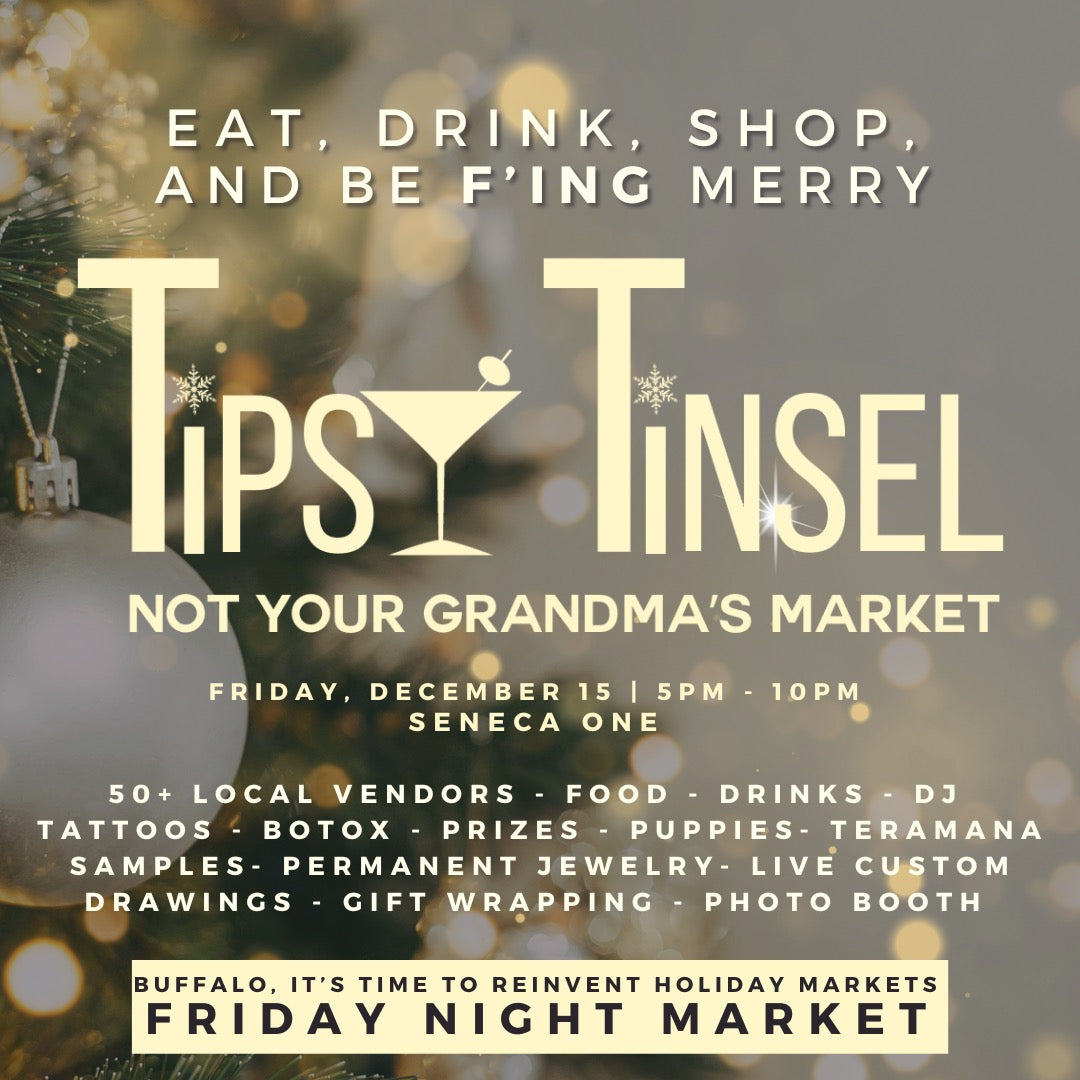 Join Us at Tipsy Tinsel!
Buffalo's first "Night Out Market" gives you a fun way to do that last minute shopping! Follow @tipsytinsel_market on Instagram for more details!
Click here for more details!
Jenna

"I. Am. Obsessed.

Sweatshirts I've gotten are so unique + adorable!!"

Grace

"Loved the ST.Pattie's crewneck I got!! Really well done and sooo cute !!"

Sarah

"THE BEST. One of a kind, cozy, quality items!!"